Manor house
The library and Internet room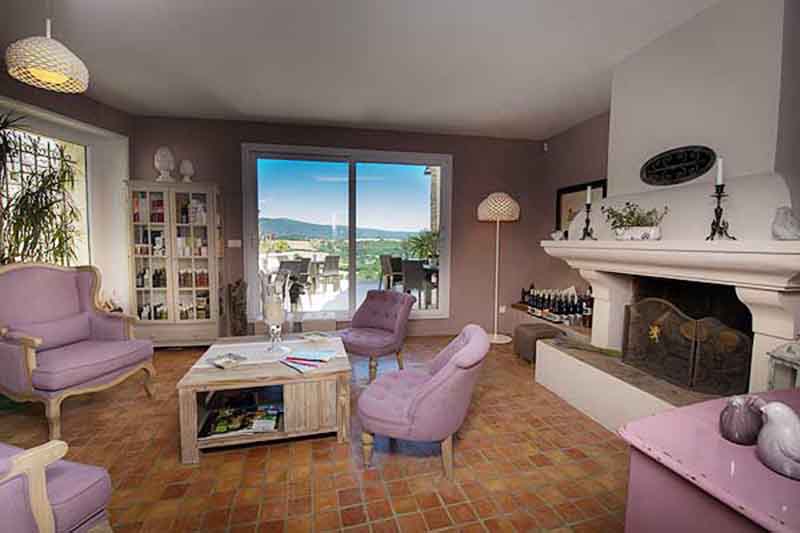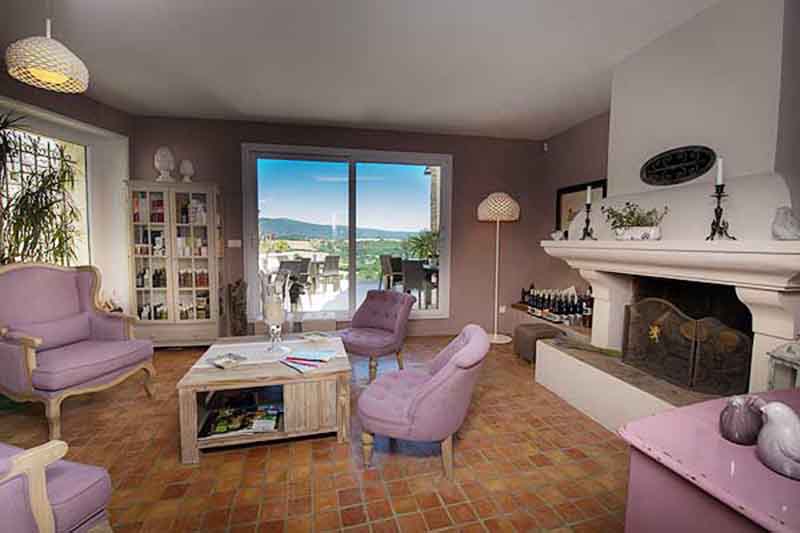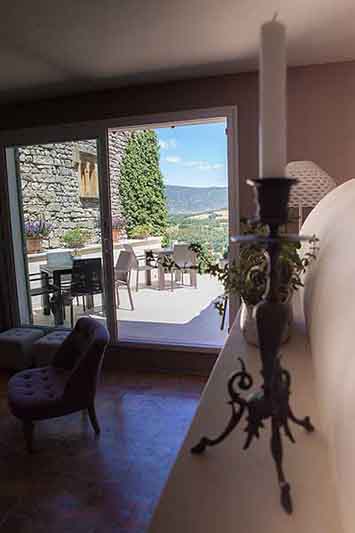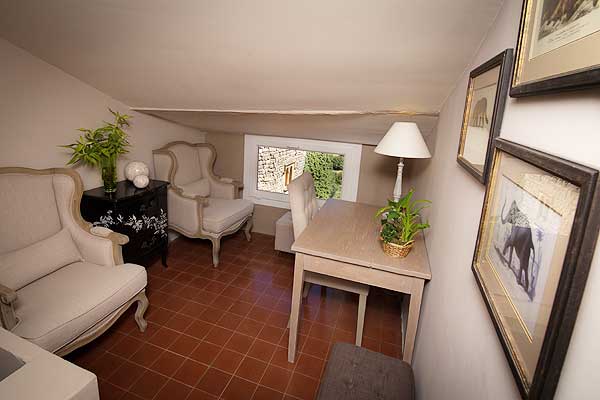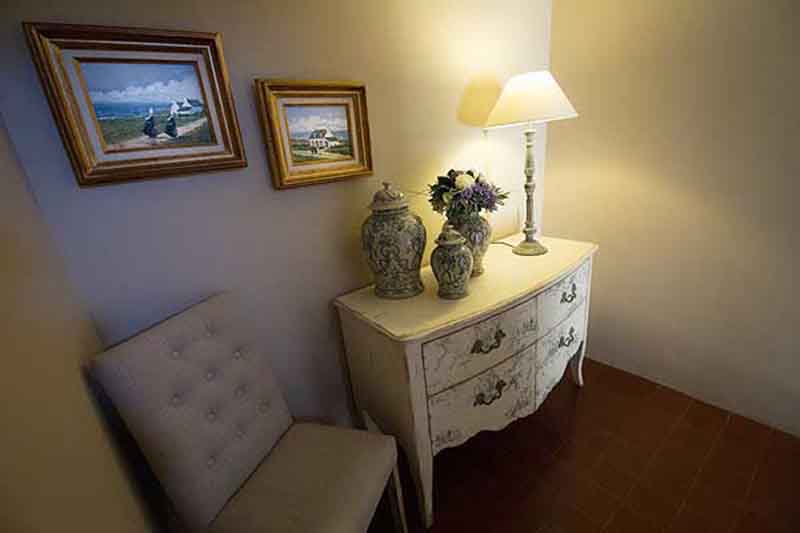 In summer, relax in the cool calm of the library with its comfortable armchairs, and where a selection of newspapers magazines and books is available.
In winter, relax in the warmth of the wood burning stove, and savour an apéritif maison, or aperitif of the house, which will be served for your enjoyment.
At the very top of the house is a small internet salon equipped with a computer and internet connection, and also from where panoramic views of the "Monts de Vaucluse" and the mountain of the Lure may be enjoyed
Bastide, terrace, garden and pool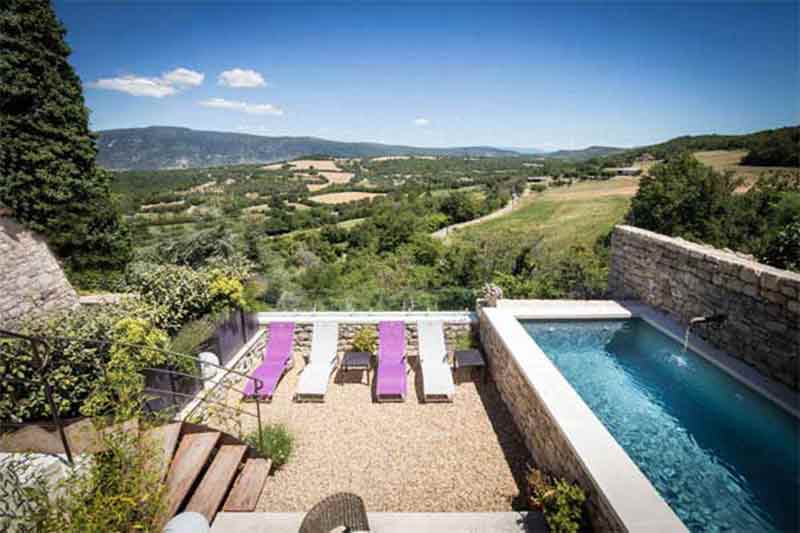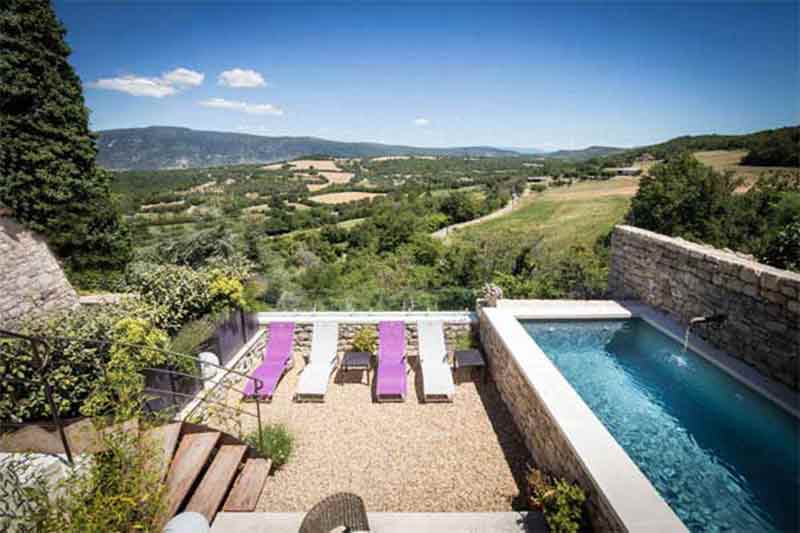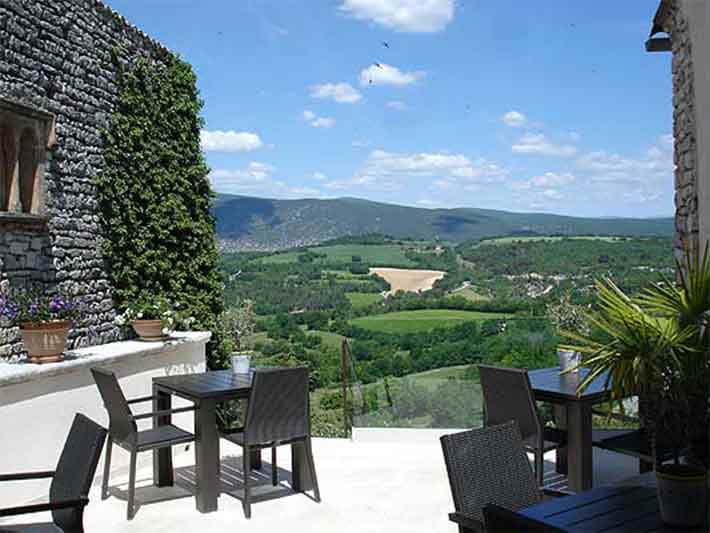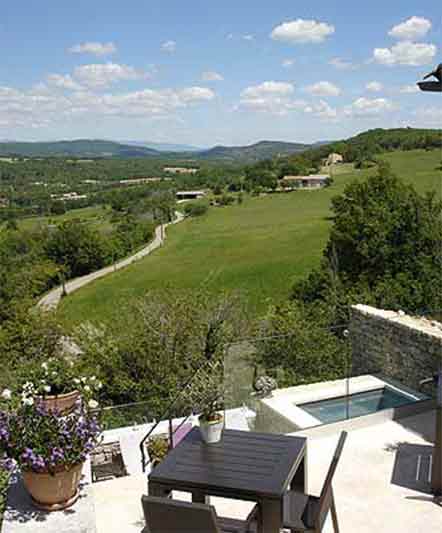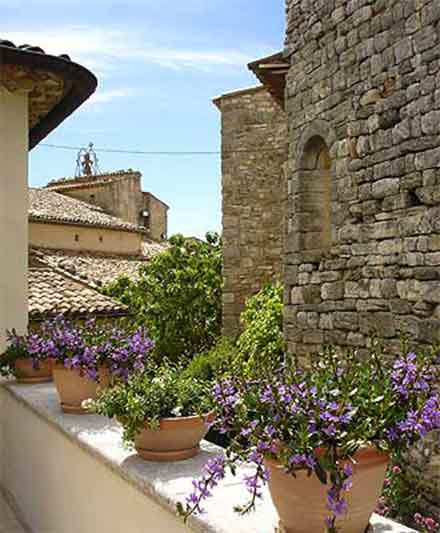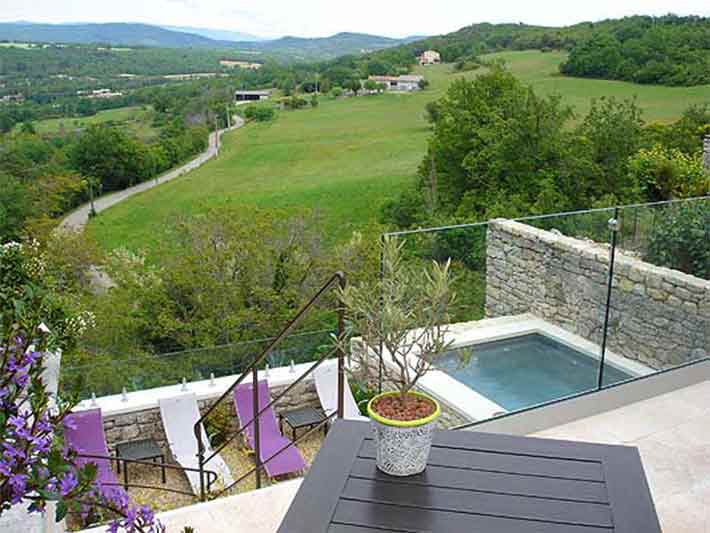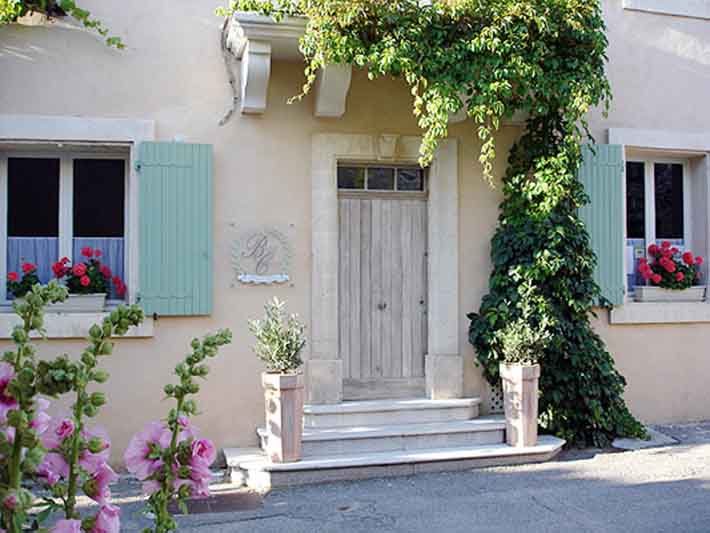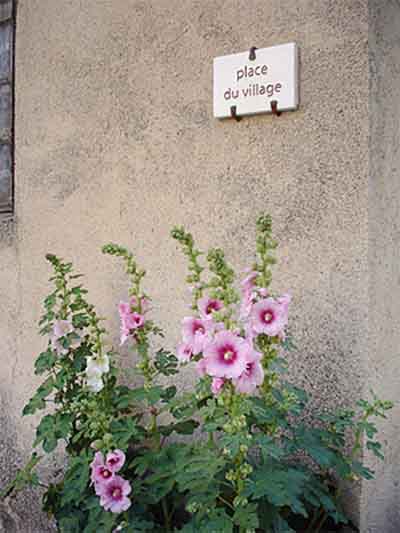 On the terrace with its stunning views over the surrounding countryside guests can partake of a hearty breakfast, while enjoying the clear morning light and the tranquillity of the village.
The garden with its comfortable sun loungers and tranquil atmosphere presents guests with an opportunity to either soak up the sun and a bath in the pool, or just to enjoy a moment of quiet relaxation in the cool shadows cast by the medieval Chateau while enjoying a glass of fruit juice or a cup of coffee or tea, accompanied by a selection of petits gâteaux de Provence.
In the calm of the evening the table d'hôtes or guests table will be presented and served by candlelight on the terrace which faces the Chateau
Kitchen, dining room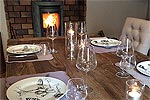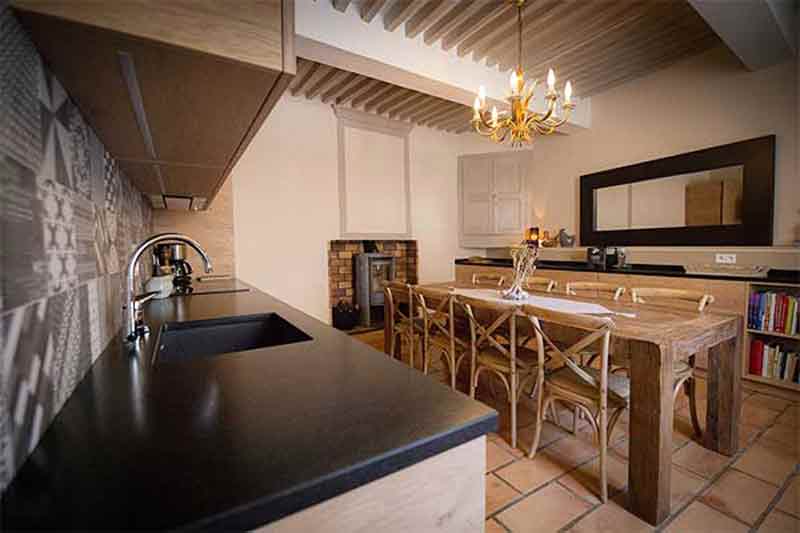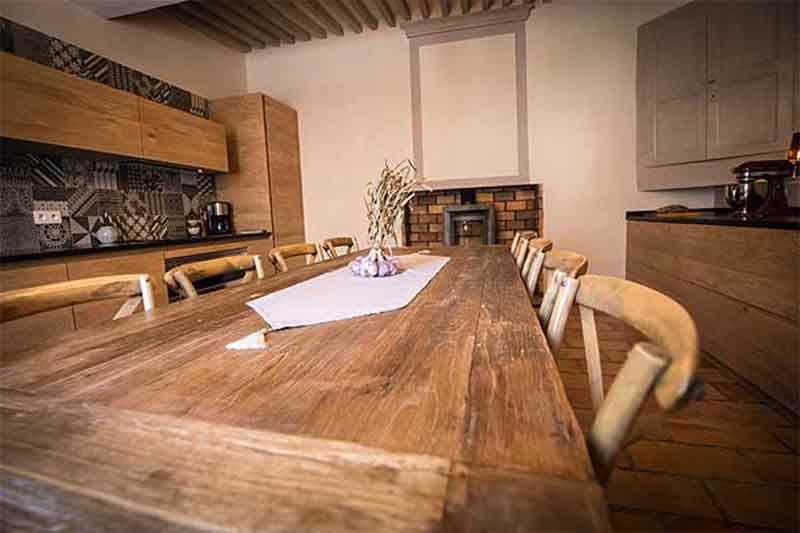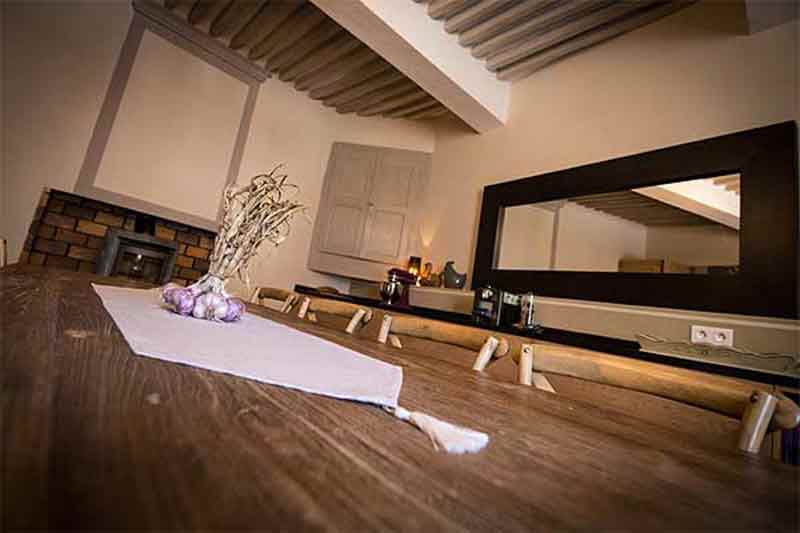 Should the weather not permit meals to be served on the terrace, the table d'hôtes will be served in the friendly atmosphere of the large kitchen dining room where Stephane the owner will offer a menu based on local produce, including fresh fruit, vegetables and herbs, poultry, cheeses, and the wines of Caseneuve ...
In winter, while basking in the warmth of the wood burning stove, guests will gather around the grand mosaic table, which was specially created by a local artist, to enjoy meals which are not only traditionally based are also inventive