Meals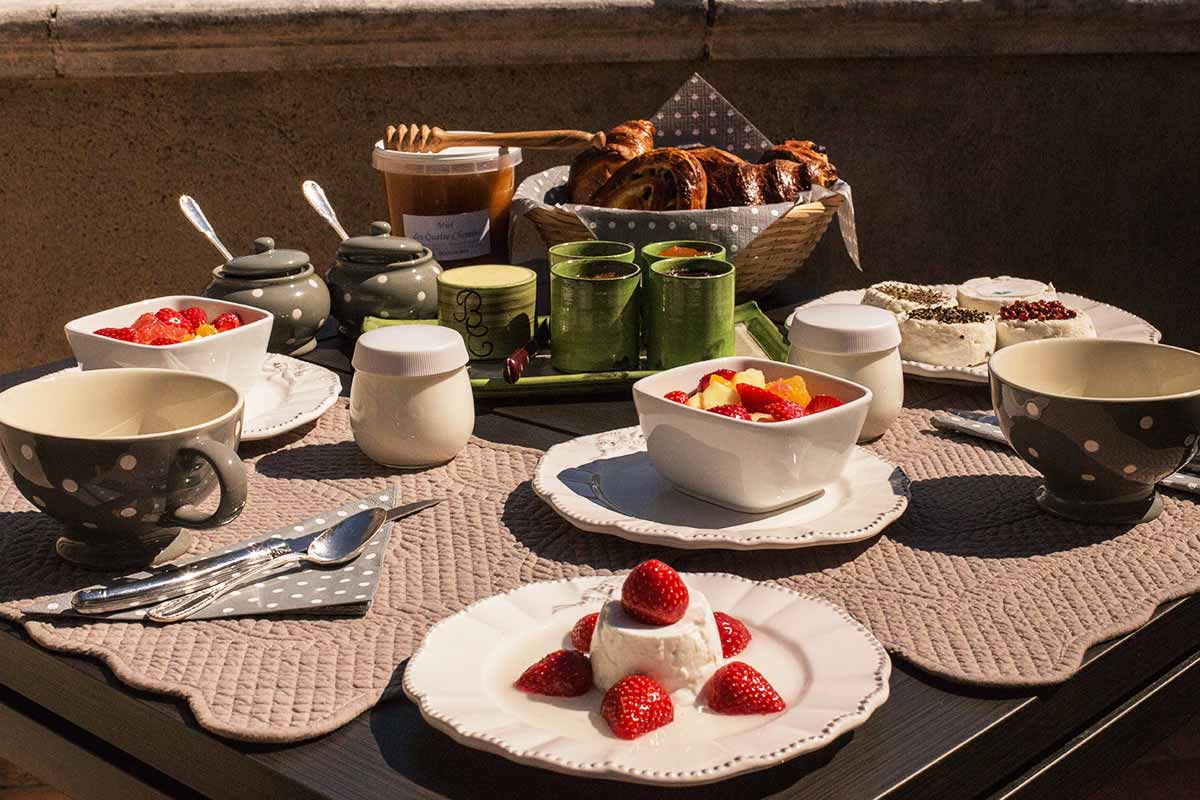 Breakfast
(served between 8.30 and 10 a.m)
Breakfast will be served on the terrace in the summer, or in winter in the big kitchen dining room in front of the fire. You will have bread freshly home baked, as well as pastries, fruit juice, home made yogurt, and a selection of cereals and local cheeses.
Dînner
(on prior reservation only is served at 8 p.m.)
After partaking of the offered house aperitif, you will discover with your host Stéphane, who has over 30 years experience working with luxury international hotels, a wonderful Mediteranean menu created using fresh local produce. (Anchovy, Aioli, tapenade, pissaladière, ratatouille, tian, stuffed vegetables, braised Provencal lamb, roasted herbes de Provence, chicken with olives, pork with cherries, crème brûlée with lavender or Corsican clementine ....) There are also numerous more classic dishes such as (Blanquette, bourguignon, pot-au-feu....) and to accompany your meal a selection of excellent wines from Côtes du Luberon, Côtes du Ventoux and Côtes du Rhone is available.
Wine tasting evenings (must be ordered the day before)
The Bastide de Caseneuve can also offer wines tasting based around local and seasonal products which will also give you the chance to sample locally prodution of vegetables from our private garden and local farmers.
Picnic baskets
(are available from 1 July to 31 August - Must be ordered two days before)
Our chef will be pleased to prepare a picnic basket for your lunch or for an early departure consisting of club sandwich, salad, dessert, fruit, water and coffee
Gourmet plate
( On prior reservation 48H before)
Our chef can also prepare a "Gourmet plate" served at 8pm maximum which will enable you to have something to eat before enjoying a good night's rest. The plate will consist of a big cold plate of meats with salad, vegetables and bread with tapenade, a dessert. It will be served either in the kitchen or on the terrace but not on the room and excluding drinks.